About Studio 9 Events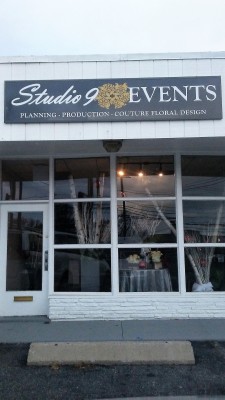 LOCATED IN WESTPORT AVE. NORWALK, STUDIO 9 FLOWERS IS CONVENIENTLY SITUATED TO SERVE PERSONAL, CORPORATE AND RETAIL CUSTOMERS IN NORWALK, WESTPORT AND ALL OF SURROUNDING AREAS.
FOR 10 YEARS, STUDIO 9 FLOWERS HAS CREATED BEAUTIFUL AND DRAMATIC DESIGNS THAT HAVE BEEN LOVED BY THEIR DEVOTED AND ESTEEMED CLIENTELE. WITH A WIDE VARIETY OF SERVICES AND PRODUCTS, STUDIO 9 FLOWERS IS A ONE-STOP-SHOP FOR ALL OF YOUR FLORAL NEEDS.
STUDIO 9 FLOWERS OFFERS THE NORWALK AND WESTPORT, CT AREA SUPERIOR FLORAL ARRANGEMENTS AND ASSORTMENTS. OUR DEEP-ROOTED PASSION FOR FLOWERS, ALONG WITH OUR DEDICATION TO SERVICE, MAKES US THE IDEAL CHOICE FOR ANY OCCASION!
IF YOU WOULD LIKE TO SEE OUR AMAZING WEDDING AND EVENT WORK PLEASE VISIT
OUR EVENT WEBSITE HTTP://WWW.STUDIO9EVENTS.COM